An innovative technological solution for the optimization of mineral processing plants
The challenges
Several mineral processing plants operate sub-optimally.
Why?
Lack of information. Numerous ore properties, e.g. ore hardness or mineral liberation, remains impossible to measure on-line.
The optimization process itself presents its own set of challenges: complex process flow diagram, non-linear relationships between the key performance indicators, evolution of the mine plan, limitations of equipment sizing methodologies …
Our solution
Optimization technology



We firstly address issue 1) by developing soft sensors which allow estimating unmeasured information, for instances:
Ore hardness,

Mineral liberation,

Indicators of potential operational problems such as a line obstruction, material sanding,

Replacement of a temporarily out of service physical sensor,

Visual information (computer vision),

And much more.
The soft sensors consist of systems of equations comprising both phenomenological models (relationships derived from first principles physics) and artificial intelligence (AI) techniques. This combination benefits from both technologies: the robustness of first principles and the accuracy of AI.



Combining our solutions to the two issues makes the Jumine digital twin.
This software uses both the measured and estimated information in an optimization loop to find the operation parameters that maximize profitability, energy efficiency, and metal recovery. On a regular frequency, the algorithm transmits the parameter recommendations to the process engineers.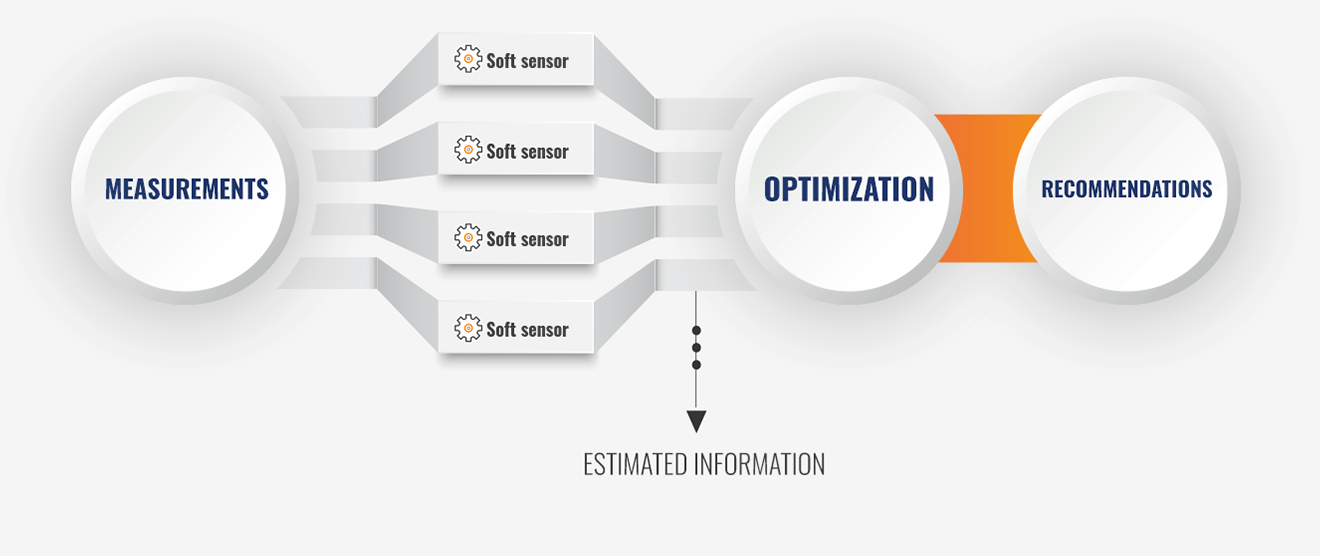 About us
A COMPLEMENTARY TEAM MOTIVATED TO INNOVATE RESPONSIBLY
Our mission
Bring mines to their optimal operating point for a clean, efficient, responsible primary production which minimizes the impacts on future generations.
Our vision
Become the leaders in ore processing optimization in 5 years.
Our values
SUSTAINABLE DEVELOPMENT
Propose a technology that meets the present needs without compromising the quality of life of future generations, in particular by increasing the energy efficiency of mines and by maximizing metal recovery.
HEALTH AND SAFETY
Propose a technology that does not compromise on health and safety by always recommending safe operating parameters.
INNOVATION
Propose a technology based on novel approaches that allows its user to achieve their strategic objectives, improve their competitiveness, and differentiate themselves.
Our awards
Question? Comments?
OUR SOLUTION IS A WORK IN PROGRESS
CONTACT US TO CONTRIBUTE TO PROTOTYPING OF THE SOFT SENSORS.